What can you do to keep your dog safe while travelling?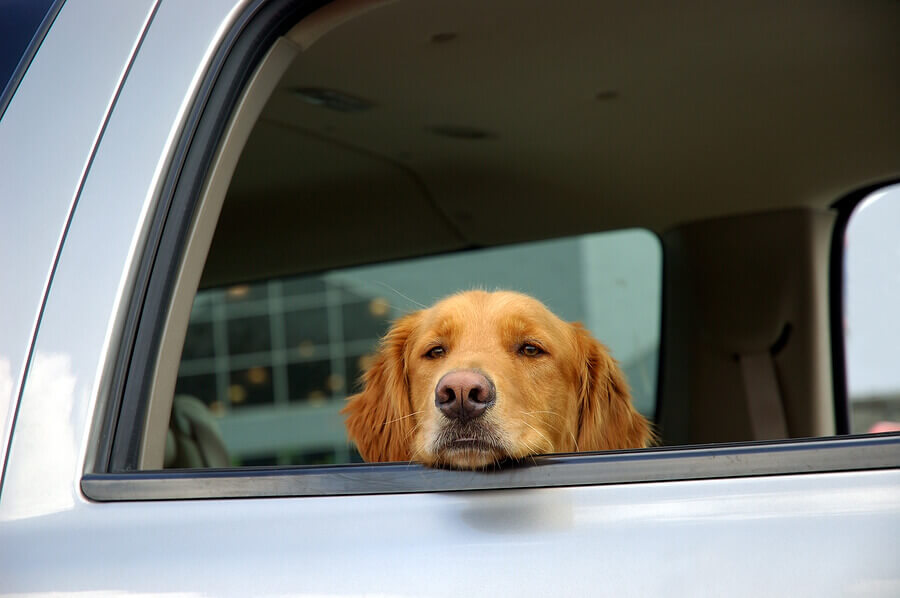 Travelling with your dog can be hugely enjoyable but it's also important to be a responsible pet owner and make sure your dog is safe. Whether you're going on a road trip or family holiday there are precautions you can take. Dogs are great companions and are often seen as part of the family. And it's for this very reason that we've decided to help you prepare for your next long haul car journey with your furry friend.
Be prepared
The best thing you can do is prepare for the worst case scenario so you don't ever get caught out. We suggest that you always carry dog food, water, a dog bowl, blankets and a short lead for your pet. Doing this means that you are prepared for all weathers in case of a breakdown on the motorway. You should always leave your dog in your vehicle unless it's hot weather. This means your dog will be safer and won't be scared by the traffic.
Inform your vehicle recovery service
If you have to take your dog with you it's vital that you keep them on a short lead. We also recommend telling your vehicle recovery company that you have your dog with you. It's important to do this as some mechanics can refuse to let your dog into their cab. This only happens if they are concerned about the dog's behaviour or if there isn't enough room in the vehicle for them.
Keep them cool
As we previously mentioned, dogs should never be left in cars during hot weather. We always suggest checking the forecast before you travel. If it's going to be warm you should prepare you car and keep it as cool as possible. You can buy cooling mats or wrap an ice block in a towel and leave it on the seat for your dog. We also suggest making sure that your vehicle's air con is in good working order.
Keep them safe
And in terms of pet safety you should always buckle up your dog with a harness or seat belt. You could also create a safe space in your vehicle for them, for example, by using a crate. Securing your dog will minimise their movement and risk of injury – it will also stop you from getting distracted by them while you drive.
If your vehicle is due it's MOT or a service, be sure to book online. You can do so using our quick, easy and free online booking tool which is available 24/7.