What to do when your car fails its MOT
My car failed its MOT test. What now?
One Stop Service Centre's guide on MOT test fails
As your MOT test is a legal requirement set by the DVSA, it's important to know when your MOT test is due and also what you should do if your car fails its MOT. That's why we've put a list together of commonly asked questions that we think will help our drivers know what to do in the case of an MOT test fail.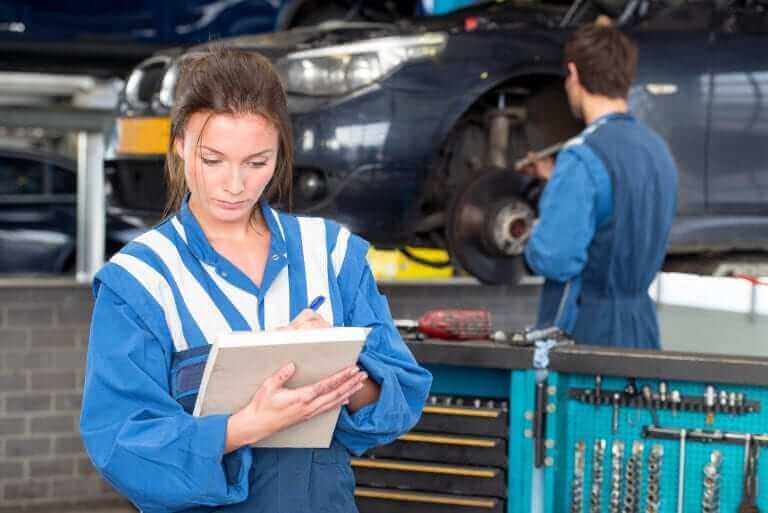 Ok, I'm taking the MOT. When should I do this?
When you take the test, we recommend you do so earlier than when the licence expires. This will help you if your car fails its MOT. If this happens before the MOT expires, the MOT certificate for your car is still valid. If you know the car will not be deemed roadworthy and you will not have the certificate after its expiration date, you can take precautionary steps by getting the car modified. You can take the car to your local garage to get it repaired. If you decide to take the test early and do so no earlier than a month (minus a day) before your current licence runs out, you'll keep your current renewal date.
If my car fails its MOT, can I drive it?
If you take the test early and your car fails its MOT, you can continue to drive it until the certificate expires. But it's important to acknowledge that you should be safe by your own choice and take proper steps if you learn your car has problems. If, however, your car has failed its MOT, it is no longer legal to drive the car unless driving to a garage to have the problems fixed.
My car is unroadworthy, but I'm driving it still. What could happen?
Failing an MOT often means that your car should not be on the road for one reason or another and that you know what the defects are. If you are driving an unroadworthy car and are stopped by the police who discover that your car should not be on the road, you can be given three penalty points, lose your privilege to drive, and even receive a fine of up to £2500.
My MOT expired. What does this mean?
Having an invalid MOT because it has expired could lead to two significant penalties. First, you could lose your insurance. Second, you could be fined as much as £1000. That being said, you can be on the road with an expired MOT, but only for two very specific reasons. You can be on the road if you're driving to an MOT test that you have already scheduled. You can also be on the road if you are taking your car to be repaired or leaving a garage where it has been repaired.
My car failed the MOT. What are the costs for a re-test?
There are a couple of ways that you will not have to pay to retake the MOT. If your car fails the MOT, and you take another test before the next working day ends, that second test is free of charge. There is a different option if your car needs to only be partially re-tested. As long as you keep the car at the test centre the re-test will be free of charge if completed before the end of ten working days.
What if my car fails its MOT, but I don't think it should have. What can I do?
If your car fails the MOT, it's not required that you agree with this determination. If you disagree, you can appeal the decision to the Driver and Vehicle Standards Agency (DVSA) as long as you do so no later than two weeks after your MOT. You have to pay for the appointment with the DVSA, but you will have an offer of the appointment within five days. In order to have a successful appeal, which happened in forty-eight per cent of appeals in 2014, you cannot make any modifications to your vehicle during the process.
One Stop Service Centre provide DVSA approved MOT testing and repairs in Newbury. We always use nominated DVSA testers that make sure your car is roadworthy and you receive your next MOT certificate. If you're not sure when your MOT date is, use our MOT checker online to find out and make sure you're still legal on the roads. Book online for MOT testing, car servicing and repairs in Newbury, Thatcham, Benham Hill, Greenham and surrounding areas at affordable prices.